Blogger Tutorials
SEO, Tips and Tricks, How To Get Blog Articles Indexed Quickly Google - Yahoo - Bing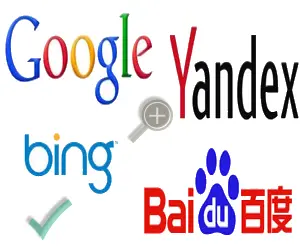 Indexed by search engines is very important for the progress and development of your blog / website, without indexing your blog will be lonely visitors and look dead even though you write fresh and quality content but still your content will be like buried, well this is where SEO knowledge is function so that the content on your blog is recognized and indexed by search engines such as Google, Yahoo, Bing and other search engines because almost 65% of visitors will come from search engines, there are several techniques or strategies that you must apply to get indexed quickly.
* Regularly Update Blog / Website Article Content
Make sure you update your site regularly, fresh content or articles are important to get new pages indexed.
If the content / posts on your blog are stale, search engines will not crawl your blog regularly.
On the other hand, if you keep your blog fresh and updated (despcomments.ting the index page), search engine spiders will continue to come back. As a reason why many blogs have good rankings and articles get indexed quickly is none other than because blog owners often update their sites with fresh content or new posts.
* Link Building For Quick Search Engine Indexed Posts To quickly be indexed
You have to build links to your post pages, don't just look for links leading to the homepage, look for dofollow links that point to your content.
This will also make your blog become popular and trusted in the eyes of search engines, search engines like Google are very happy with blogs / websites that have relevant DoFollow links that point to your blog page and you can get Google PageRank.
* Submit a Sitemap to Google / Bing Search Engine
A sitemap is a table of contents that explains what is on your blog / website, a sitemap here is not a table of contents that appears on a page but a sitemap in the form of XML, XML is a language that is only understood by search engines.
For WordPress users can create a sitemap with plugins, and for Blogspot users it is usually already integrated.
* Internal Linking in Blog / Website Pages
If you want new pages on your site to be indexed quickly then internal linking will be very useful. Mention your new page with an anchor text link, and update the previously indexed page by including a link to your new page (make sure the discussion on your previous content matches your new content).
Linking your site pages is not just about building external backlinks.
It is also very important to build links on your website (internal linking) that will remind search engines about the presence of new content on your site.
* Social Bookmarking / Social Media
One very fast way to get your blog indexed by search engines is to share your content on social media or social bookmarking sites that are commonly found today like Google+, Twitter, Facebook, Linkedin, Pinterest, etc.
In addition, your blog will also get traffic from these social media sites.
* Mobile Friendly and Responsive Design
It cannot be denied anymore, smartphone and tablet gadget users are now more than PC and laptop computer users, so it is imperative for us now to change our old templates so that they are responsive and mobile friendly so that visitors who visit our site / blog don't have trouble reading content that on our blog, especially now that Google has implemented the MOBILEGEDDON algorithm which requires us to create websites / blogs that are mobile friendly and of course this will have a big effect on SEO Onpage and our ranking on Google search, especially mobile search. So for those of you who are still using the old template, please upgrade to be mobile friendly and to be indexed quickly by Google, a few days ago I reviewed the responsive premium and SEO friendly Blogger template that I used on my blog, and it looks pretty decent nice and elegant.
Those are some SEO tips on how to get blogs indexed quickly by search engines / search engines according to my experience, if there are deficiencies and other suggestions can be conveyed through comments